MASTER DEGREE
(LAUREA MAGISTRALE)
IN PLANETARY
GEOSCIENCES
Duration:
2 years full-time
Minimum entry requirements:
3 years Bachelor's Degree
Language:
English
Mixed learning modes include distance and in-person education
ECTS: 120
Learning mode: Students may choose from in-person and distance learning for Terms 1 and 3. Term 2 requires in-person learning for field courses. The learning mode for Term 4 which is devoted to Thesis work will depend on individual arrangements.
Location: Dipartimento di Ingegneria e Geologia
Campus: Sede di Pescara, Viale Pindaro, 42, 65127 Pescara (Italy)
For Info: info@irsps.unich.it
Planetary sciences, the study of planets, including Earth, and other celestial bodies, is an exciting area of study that is constantly being infused with new information from space missions conducted by space agencies around the world. Current and upcoming space missions include such diverse targets such as Mercury, Venus, Mars, the asteroid belt and further afield in the outer Solar System, such as the Jupiter and Saturn systems and even the Kuiper Belt. Planetary sciences are a diverse discipline that brings together geologists, physicists, biologists and engineers. This discipline is strictly linked with planetary missions and the operations of rovers and drones. In addition, the human exploration is currently in advanced planning for the settlement of humans on the Moon… and Mars will be the next step.
This Master degree program provides a comprehensive knowledge of planetary bodies, through the study of planetary geology, remote sensing, Earth analogues studies, theoretical modelling, planetary astrophysics, spacecraft instrumentation and space mission development that will provide graduates the skills necessary to participate in the dynamic space sector in Europe and in the world.
Thanks to the broad and diverse competencies inherent planetary science, this degree can enable different career paths for graduates including work in academic institutes and research centers, in space-related industries, in national/international space agencies and in the fields of Earth observation.
Programme starts October 2022.
Application accepted from 2 August 2022 to 31 December 2022.
The Università d'Annunzio is split in two campuses in the cities of Chieti and Pescara (Italy). The Course is held in Pescara, a seaside city with a long beach facing the Adriatic Sea. Pescara is a lively Mediterranean city located in a coastal plain at the borders of the highest peaks of the Apennine (the backbone of the Italian boot).
Historically, Pescara was a fisherman town. This old settlement has been almost totally destroyed during World War II and most of the city is modern, but with a taste of lively Mediterranean life.
First term (in class or online)
| SSD | Course | CFU | Lectures |
| --- | --- | --- | --- |
| | | | |
| | | | |
| | | | |
| | COMPARATIVE SEDIMENTOLOGY | | |
| | SOLAR SYSTEM EXPLORATION (OPZ) | | |
| SSD | Course | CFU | Lectures |
| --- | --- | --- | --- |
| | EXTREME GEOLOGICAL EVENTS ON EARTH AND PLANETARY BODIES (EI1) | | |
| | PLANETARY ANALOGUES FIELD WORK | | |
| | PLANETARY MAPPING AND DATA PROCESSING | | |
| | | | |
| | | | |
Third term (in class or online)
| SSD | Course | CFU | Lectures |
| --- | --- | --- | --- |
| | LAB. DI GEOFISICA E SISMOLOGIA | | |
| | EARTH OBSERVATION ANALYSIS | | |
| | | | |
| | EXPLORATION AND SCIENCE OF THE MOON (OPZ) | | |
| | TO BE SELECTED BY STUDENTS | | |
Lectures will focus on the geological and physical fundamentals and processes of solid bodies of the Solar System and extrasolar systems. Professors and researchers with involvement in past and current space missions for both the Italian Space Agency (ASI) and international space agencies such as ESA (European Space Agency) and NASA (National Aeronautics and Space Administration) will provide students first-hand knowledge about space exploration as well as involve them in current and upcoming mission analysis for their Master Thesis work.
Practicals will provide hands-on training in data processing techniques for space mission data including imaging and geological mapping of planetary surfaces, Earth analogues study, and planetary interiors modelling. Students will learn to use data processing, imaging and mapping software such as ISIS, NASA Ames Stereo Pipeline, ArcGIS/QGIS, MATLAB while also learning practical skills such as analysing scientific, engineering and mission operational constraints and assessing mission landing sites.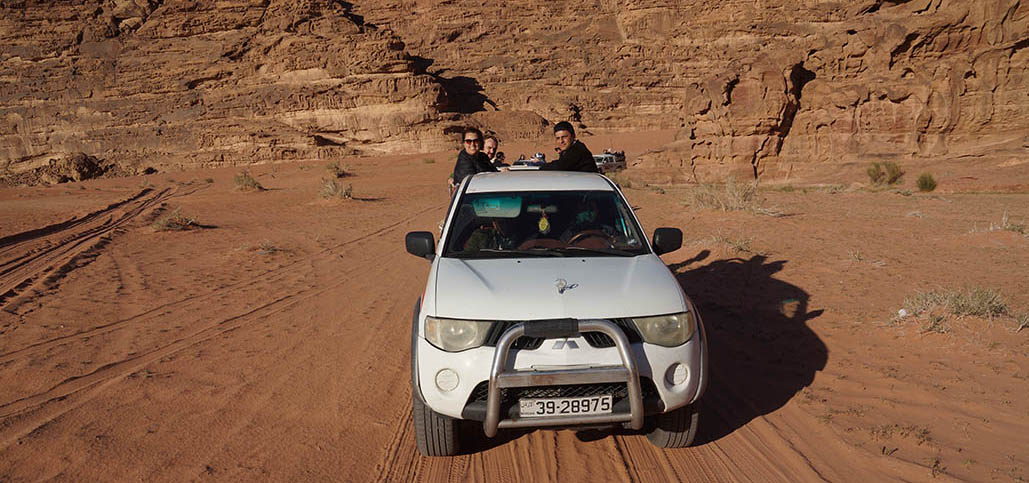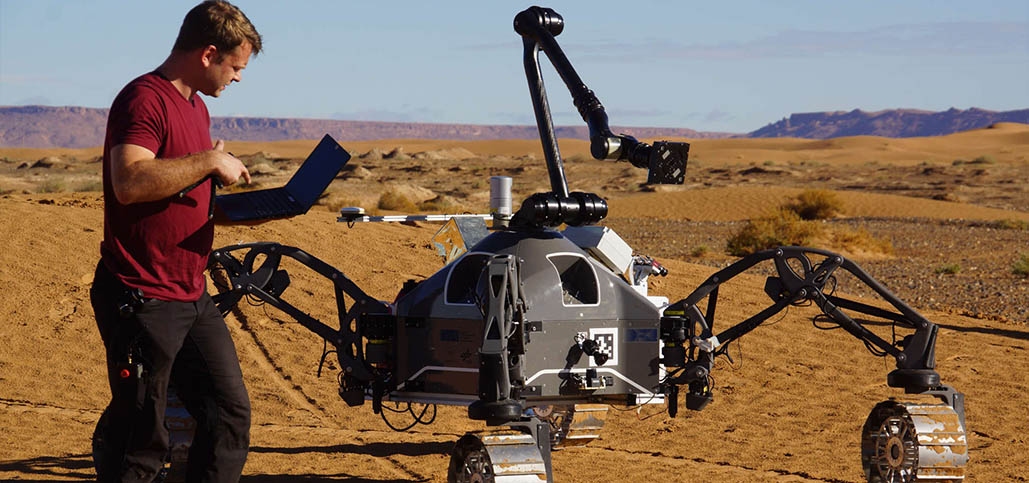 A major component of the teaching programme are the field trips where the student will be able to investigate terrestrial analogues, which are sites on Earth that have geology and or other environmental conditions that may be similar to past or present conditions on other planets. Field work will focus on geologic features and processes present on Mars, the Moon, Mercury and Venus.
Field work will be organised in Italy, Spain, Morocco.